Superior Custom Tree Service
20 Years Experience Accredited A+ by the Better Business Bureau Certified Arborist by ISA (International Society of Arboriculture) Fully Insured Full Workers' Compensation Insurance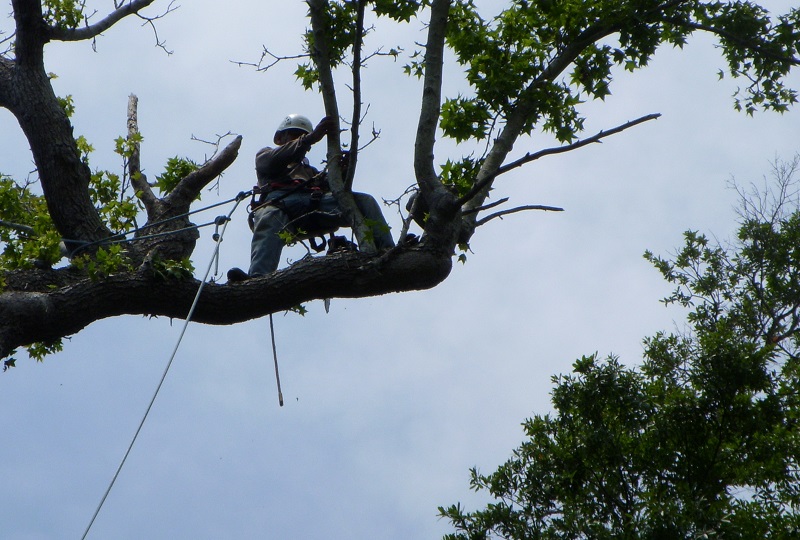 Professional Columbia SC Tree Service
Your Tree Removal Experts in Columbia, SC and surrounding areas.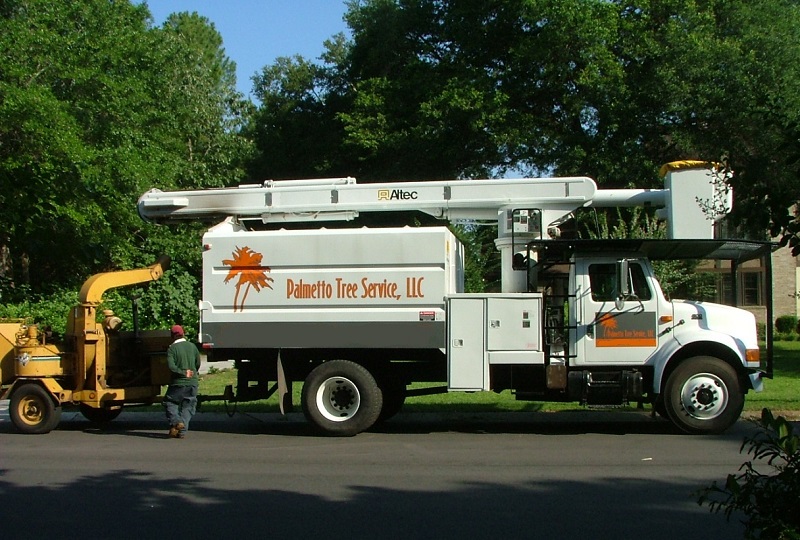 Tree Trimming, Pruning, Removal
Complete Tree Trimming and Pruning Service, supervised by Certified Arborist.
Palmetto Tree Service
Serving the Columbia, SC area for several years. This includes Lexington, West Columbia, Cayce and areas within 30 miles and more of Columbia. Think of us as the tree service near me company. Owner is a Certified Arborist, and his team provide complete and guaranteed tree service. Along with our FREE ESTIMATES, we offer:
100% Satisfaction Guaranteed
Accreditation: A+ by the Better Business Bureau
ISA (International Society of Arboriculture) Certified Arborist
Fully Insured
Full Workers' Compensation Insurance
Experienced Tree Climbers in Accordance with ISA Standards
Meticulous Cleanup
Environmentally Friendly, Passing Savings on to You
Free Estimates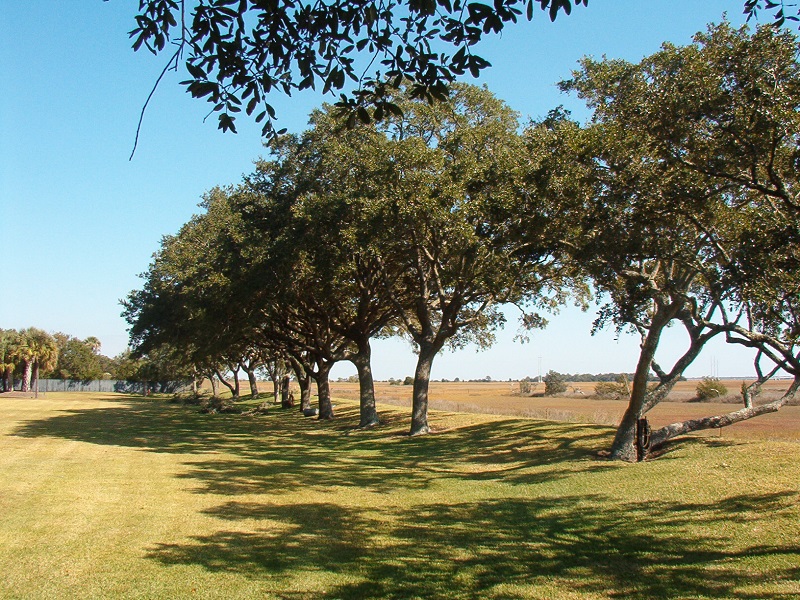 Tree Service
As an ISA Certified Arborist, Robert Thompson uses his twenty plus years in the industry to supply you with expert, professional, and quality tree care. Ask him anything while he is on site to pick his brain about your trees.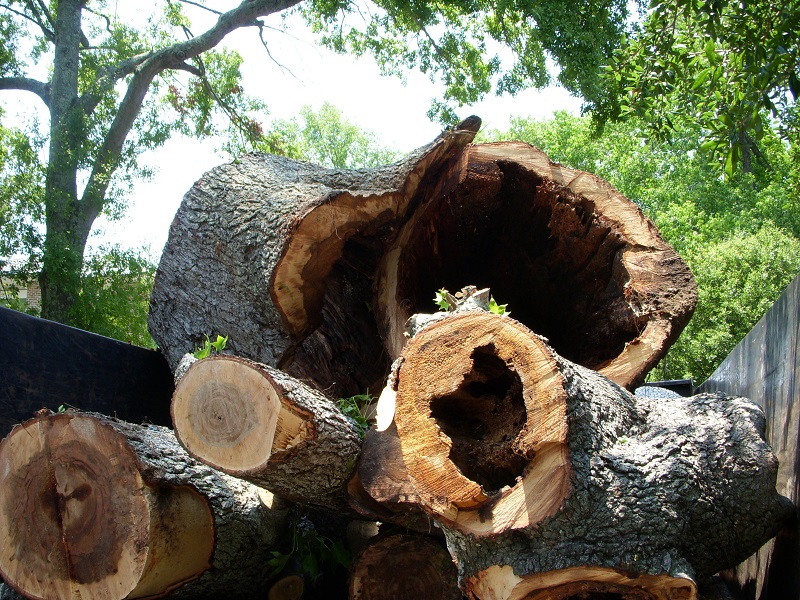 Our 100% Satisfaction Guarantee gives you assurance that you will be entirely satisfied with your project. We are not happy until you are! Job sites are always left in better condition than when we arrive.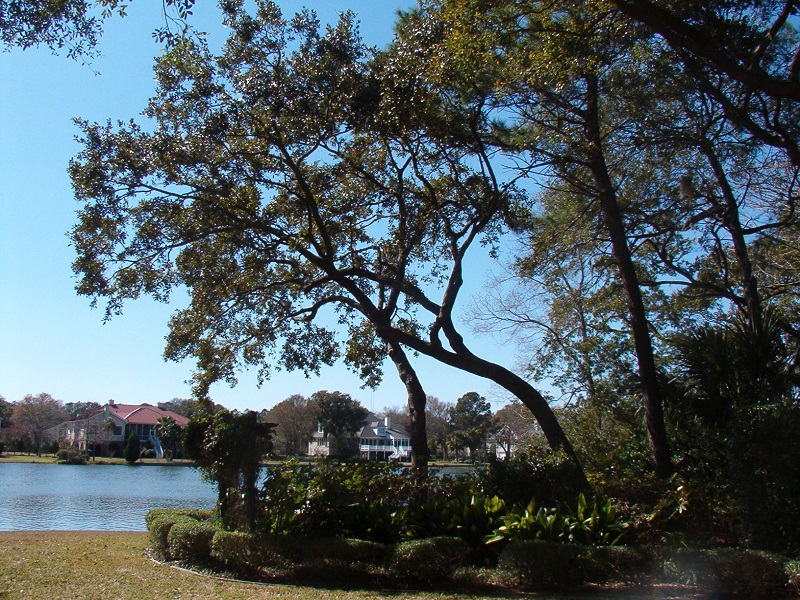 Tree Trimming
Our Columbia area services are listed on our tree services page and include everything from light pruning and fertilization to tree removal and stump grinding. If you don't see your particular need listed, just call.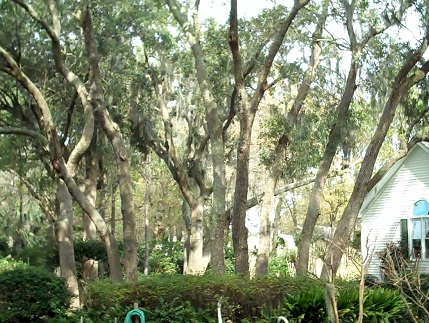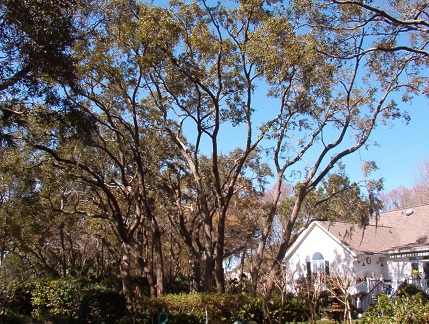 Palmetto Tree Service is fully licensed and carries complete general liability insurance coverage. We also carry full workers' compensation insurance. Please request insurance certificates before any work is performed. Certificates should always come from the insurance agent via mail, email, or fax and never from the contractor that you have chosen to conduct your tree service.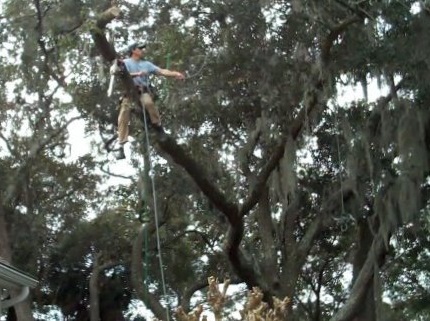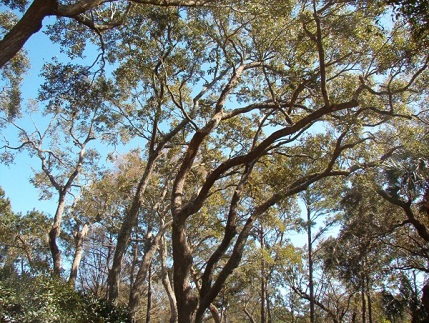 Proper Columbia SC Tree Pruning
When a Columbia or Lexington, SC tree is pruned correctly, it becomes beautiful and fits better to its landscape. Pruning also helps to reduce cost of caring for a tree. On the other hand, improper cutting can cause great harm such that, it is better not to prune than to do the work badly. Several techniques help with proper Cayce, SC tree trimming. Learning them is essential for coming up with a well-manicured mature landscape that has trees. We were trained by a certified South Carolina arborist, the first Palmetto Tree Service company, who also allowed us to use his logo . Having a pruning saw or any other tree cutting equipment does not qualify anyone to prune. Only trained professionals who understand what is not required in a tree should be allowed to remove.
The right way to prune is to remove parts that are no longer needed by the tree and retain those that are needed. Proper trimming of a tree provides the plant with energy such that it can yield more flowers, fruits and branches. Pruning also depends on the location of the tree. Different locations offer different nutrient capacities for the tree to regrow after the tree care has been conducted. Remember, proper pruning/trimming ensures that the tree has sufficient ability to continue growing.
The tree care work done by the certified arborist is done to train the tree on the direction that it should grow and to maintain its health. For landscapes, trees need to look healthy and pruning ensures that they use up limited resources efficiently. Pruning can also be done to restrict growth, and when this is the goal, the most vegetative parts of the tree are the ones cut off.
Understanding the outcome of tree care with arboriculture goals in South Carolina is essential. Without a goal in mind, one can prune a tree only to realize that it does not fit its purpose after the act. Unfortunately, removal of limbs and branches cannot be undone, and when done incorrectly, the tree may not regrow to its former glory. Therefore, knowing the role of tree care helps one to do correct pruning. There is a wealth of forestry information at: http://www.trees.sc.gov
All that being said, there may come a time when the tree is too old, diseased or damaged to save. Tree removal is the last option, but for safety and esthetics, completely removing a tree along with grinding the stump may be the correct choice. We have read and heard of many injuries when homeowners tackle cutting down a tree themselves. It may look safe and simple, but downing a tree is a very dangerous event.